We're Reopening September 24th!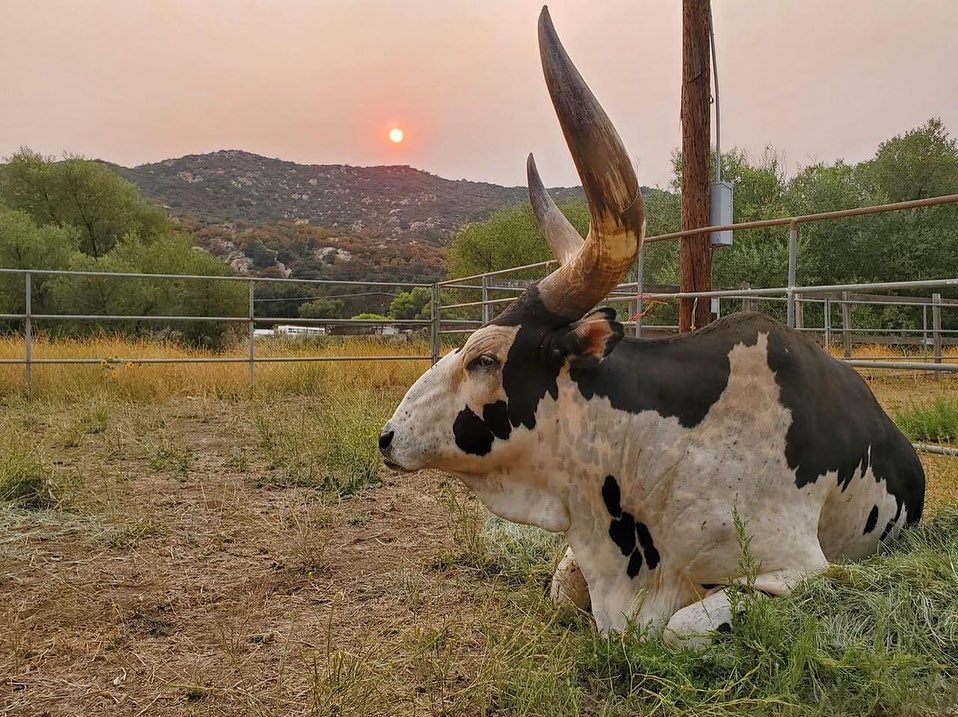 We're excited to announce that we're reopening on Thursday, September 24th! After evacuating over 120 animals, and being spared from the Valley Fire, the ranches and Humane society have helped us bring our animals back. We want to thank the rescue groups, volunteers, homes, ranches, first responders, and the San Diego Human Society. We would have never done it without all of you, and we thank you from the bottom of our hearts! Our animals are doing well, and they're ready for some visitors!
Daily Operations 
Now that the fire has been contained, we will resume operations this week on Thursday, September 24th, at 10 am. As before, we will be practicing safe social distancing, masks are required at check-in or within 6-feet of another party, and reservations are made by appointment. We invite you to come to visit us at the Retreat! We could use the support, and our animals would love some friends to say 'hi' to! To purchase tickets, click here.
How You Can Help
2020 has been a challenging year for us so far. First, we faced the COVID-19 shutdown, which caused us to close for over two months. Because of that, we had no choice but to cancel our largest fundraiser or the year, along with our smaller annual events. Shortly after reopening, we faced the Valley Fire, which came within a mile of us. With the help of our community, we evacuated over 120 of our 140 beloved animals. While we are safe and things are returning back to normal, these events have hurt us financially.
Many people have asked how they can help, as we have lost a lot of revenue this year. If you can spare any donation, we would be incredibly grateful, and so would our animals! We know that this year has been tough on many, and we are so thankful to have this incredible community that comes together in times of need. No matter the amount you donate, it will go a long way in supporting the Retreat and our animals. You can donate here on our website, where it will show you what you receive from your donation. We encourage you to share this message with your friends and family as well. For everyone that has supported us, we thank you again!
We hope everyone is staying safe, and we look forward to seeing you at the Retreat!