Get in Touch
The Children's Nature Retreat is set on 20 acres of stunning terrain approximately 40 minutes east of San Diego.
Directions from I-8 East:
Take the Alpine/Tavern Road exit
Turn right on Tavern Road
After approximately 9 miles, turn left onto Japatul Spur
The Retreat entrance will be on the left after approximately 1/4 mile
How Can We Help?
Children's Nature Retreat welcomes your comments, suggestions, and questions!
Please fill out the contact form below and we'll get back to you within 24 hours.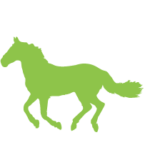 Admission
Please call us prior to arrival as we limit the retreat to a daily capacity of 100 guests to ensure the best possible experience during your visit
Donate
When you support the Children's Nature Retreat Foundation
you enrich the lives of children.