The Preschool – Saponé, Burkina Faso
In Burkina Faso there are 67 different dialects, any of which the children will speak at home. Since French is the legal language taught in the school system, the children have an immediate setback.
The preschool is essential to prepare them for first grade and continuing formal education. The preschool program helps ensure a healthy start to a child's life and is an investment in the development of their society's future.
Fall 2012: First PK1 classroom with 36 children (16 girls and 20 boys) aged from 3 and 4 years old. We built the classroom, the restrooms and the kitchen in less than 6 months.

Spring/Summer 2013: We built the PK2 classroom and lunch area.

Fall 2013: A new assistant is hired to help the 2 classrooms. 72 children enrolled in PK1 and PK2.

Spring/Summer 2014: We built a Kindergarten classroom and the administrative building to complete the preschool project. 

Fall 2014: 89 children are going to school and are fed each day.

Fall 2015:  The preschool now employs 3 teachers, 3 assistants, 1 cook and 1 security staff member. 100 children are enrolled in PK1, PK2 and kindergarten. All children are fed each day.

Fall 2016/2017: Our preschool is full. We serve 120 children during the school year in three classrooms.

Fall 2018/2019: Our preschool is full. We serve 135 children during the school year in three classrooms.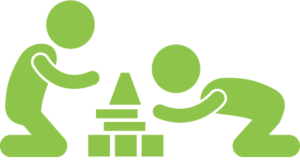 Nursery
In 2016, we added a nursery to support mothers needing to return to the workforce without their children in tow.
Currently the nursery cares for 20 infants on a daily basis.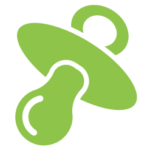 Student Sponsorship
Middle and High School Sponsorships
Since 2011, we give 40 scholarships per year to students in middle and high school.  The money supports half of the tuition, school supplies, library fees and lunch for the school year. In 2013, when visiting Burkina Faso, students shared their dreams to become nurses, teachers or engineers. Our role is to ensure they have the means to succeed and reach their goals.