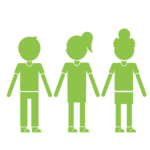 Support a Child
Give a Field Trip Opportunity to a Child or an Entire Class
When you donate $45, you're providing a child with a field tip to remember at the Retreat. He/she will spend the school day participating in a guided tour – visiting with, feeding and learning about the 120-plus animals that call the Retreat home. In addition, the child will have 45 minute art class with a take home canvas. Chaperones, teachers and students alike give us 5 stars when it comes to field trips!
Give $45 and you will provide a student with "the best field trip ever."
Pre-K and Nursery Program in Burkina Faso
In Burkina Faso there are 67 different dialects, any of which the children will speak at home. Since French is the legal language taught in the school system, the children have an immediate setback. The preschool is essential to prepare them for first grade and continuing formal education.
The preschool program helps ensure a healthy start into a child life and is an investment into the development of their society's future. Our Pre-K and nursery program supports 140 children providing early learning to prepare them for 1st grade.
Give $75 and you will support one child for a year of schooling.
Scholarships in Burkina Faso
The money supports half of the tuition, school supplies, library fees and lunch for the school year. In 2013, when visiting Burkina Faso, students shared their dreams to become nurses, teachers and engineers. Our role is to ensure they have the means to succeed and meet their goals.
Give $125 and you will support one student for an entire school year.
Support our Animals
Just like us, our animals like to eat every day and boy can they eat! With 122 mouths to feed, the grocery bill can really add up.
Give $50 and you will feed a horse or a zebra for a week.

Give $217.50 and you will feed a camel for a month.

Give $21 and you will feed an alpaca for a week.

Give $84 and you will feed a goat for a month.

Give $14 and you will feed a chicken for a month.
Just like man does not live by bread alone, nor do our furry friends. When all is said and done, it costs the Retreat about $2000 a month in veterinary fees to keep our animals healthy.
When you give $500, you cover the veterinary costs for a week for our animals.

When you give $2000, you cover the veterinary costs for a month for our animals.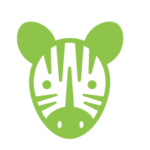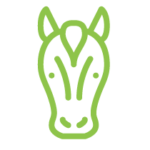 Amazon Smile
Did you know you can support the CNRF while shopping on Amazon? If you use smile.amazon.com to shop, a portion of every purchase will be contributed by Amazon to CNRF.
It's easy! Select the Children's Nature Retreat Foundation in Alpine, California as your charity.
Remember, only purchases at smile.amazon.com (not www.amazon.com or the mobile app) support charity.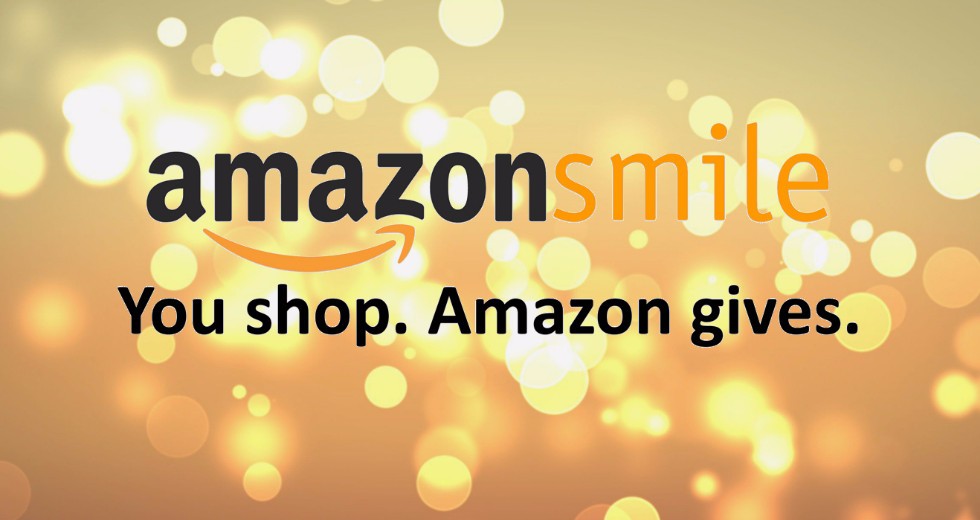 Naming Opportunities
Sponsored Retreat Benches
Our sponsored benches are a great way to relax and enjoy the beautiful scenery during your visit to the Retreat. For a $1,500 tax after deductible donation, you can commemorate a special event or provide a lasting memory on one of our benches. Your special message will be engraved on a plaque and placed on the upper bench area. Benches are available in many locations around the Retreat. Cost of  bench and engraving not included.
Your message must be pre-approved.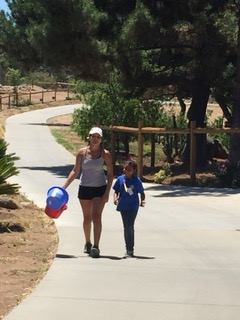 Buy a Brick
Buy a Brick paver and help us start our pathway around the pond

Create a lasting memory for loved ones at the Retreat. Honor loved ones by adding their name to our brick pavers along the pond pathway. For a tax deductible donation of $250, you can add your name or the name of a loved one to the paver.
Planned Giving to the Children's Nature Retreat Foundation (CNRF)
Bequest in a Will or Trust
A bequest – a gift through your will or living trust – is the most common method of deferred charitable giving.
Through a bequest, you can direct specific assets, your entire estate or a percentage of your estate to The Children's Nature Retreat Foundation. A specific bequest is the most basic type of bequest – it simply designates a fixed-dollar amount or specific property to a beneficiary. A residuary bequest designates that all or a certain percentage of your estate go to a beneficiary. Finally, you might also choose to make a contingent bequest – a bequest that is only carried out under certain circumstances. For example, if all other beneficiaries are deceased, the Foundation is a contingent beneficiary.
Volunteer Program
Volunteers play an integral role by:
Helping guests learn about the animals

Assisting with the delivery of educational programs

Assisting the keepers with animal care (not inside the enclosures)
Discover The Retreat
Now open. Make your reservations today.