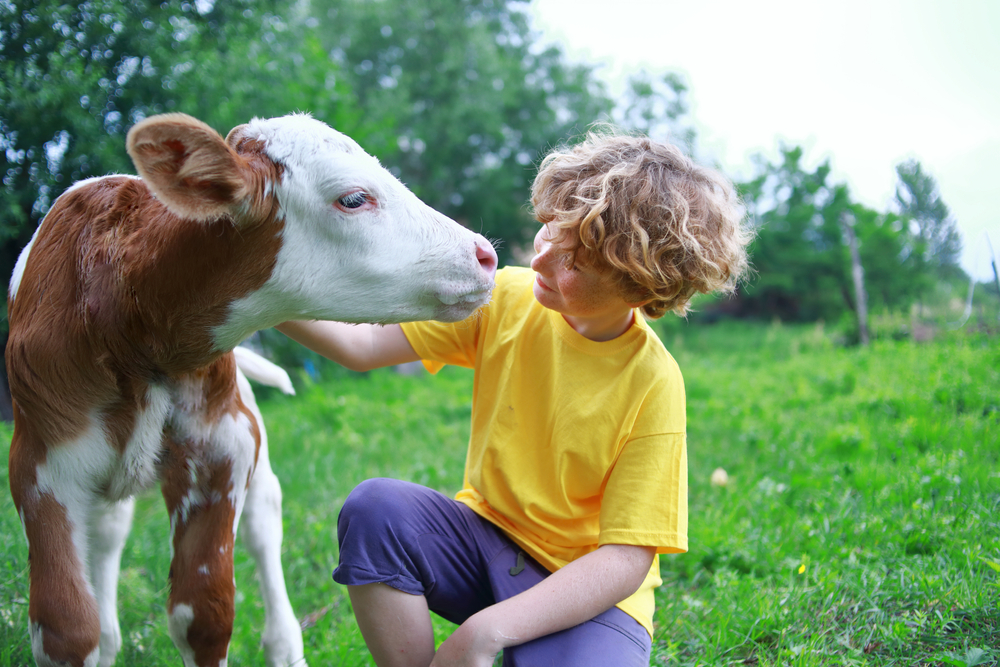 The summer months are upon us, and school is wrapping up for the summer. What do you have planned to keep your child or children occupied throughout the next few months? How about an animal summer camp? Read our latest blog to see why you should send your kids to an animal summer camp this summer!
Continuing Education
"As children observe, reflect, record, and share nature's patterns and rhythms, they participate in a process that promotes scientific and ecological awareness, problem-solving, and creativity." -Deb Matthews Hensley.
Just because the school year has ended, it doesn't mean that the learning has to stop. There is so much to learn from nature, from understanding how the world around us works to gaining insight into who we are as individuals. When a child spends time outdoors, they will ultimately learn how their actions affect the world around them and how to harness their power for good. Spending time in nature allows children to explore, learn, continue to exercise inquisitive minds, and develop a sense of stewardship and responsibility.
Connection with Nature
"Restore balance. Most kids have technology, school, and extracurricular activities covered. It's time to add a pinch of adventure, a sprinkle of sunshine and a big handful of outdoor play." – Penny Whitehouse.
In this day and age, most children spend more time inside than outside. The average child in the United States spends 4-7 minutes outside compared to the 7 hours they spend each day indoors. Due to many societal changes and technological advances, our time outdoors has significantly decreased and continues to fall over the years. Allowing your child to go to an animal summer camp will allow them the experience of getting connected with nature again.
Increase in Positive Emotions
I go to nature to be soothed and healed and to have my senses put in order. —John Burroughs
Less time outdoors correlates heavily with increased anxiety, stress, and depression among adults and children. As you can imagine, this trend has increased quite dramatically over the years. In 2005, Richard Louv coined the term Nature-Deficit Disorder. Although it is not an official medical diagnosis, it has become a helpful term to describe our behavioral changes due to less time spent outdoors. Allowing your child the opportunity to get connected with nature and with the animals can increase positive emotions and help remedy negative emotions.
Best in San Diego
And there you have it, reasons why you should send your kids to an animal summer camp this summer. At Children's Nature Retreat, we have cultivated an excellent summer camp program to educate, connect, promote positive emotions, and help foster children's love for nature. A week with us includes shadowing one of our animal keepers, educational activities, interactions with the animals, and other fun activities. For more information, call (619) 320-4942 or click here!