Spa Day at the Retreat
Enjoy an exclusive – luxurious escape among the animals!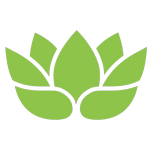 Step away from your daily routine and enter into a brand new world of rejuvenating, nourishing, and healing spa day at the Retreat's Wellness Center. Escape to a luxurious day filled with massage, facial, Spa, full-spectrum sauna, in the middle of the animal park and enjoy a special lunch pool side…
Retreat Spa Day Price:
$4000
Limited to up to 8 people (minimum age: 15 years old, must be accompanied by parent)
Schedule of services: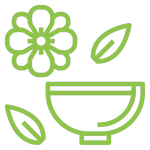 10:00AM-11:00AM   Facial – Massage – Yoga/Stretching Class

11:15AM-12:15AM   Facial – Massage – Yoga/Stretching Class

1:30PM-2:30PM   Facial – Massage

2:45PM-3:45PM   Facial – Massage

Sign-up early to choose your spa package.
Please, be aware there are only 4 massages and 4 facials available each Spa Day.
Choose a combination from:
Nia Class – A mix of Dance Arts, Martial Arts and Healing Arts

Pool – Nestled amongst the granite boulders overlooking our Camel oasis

Spa – A seven-person therapeutic hot tub

Full Spectrum Sauna – The premier full spectrum sauna from Sunlighten

Cranio Sacral Massage – Profound and soulful healing

Rejuvenating Facial – Featuring DoTerra products

All day access to the animal park

Lunch: Pool side if weather permit. Healthy lunch featuring organic ingredients.
Lunch will be served from 12PM to 2PM.
Call 619-320-4942 to reserve your Spa Day at the Retreat.