Little Thunder Goes to the Vet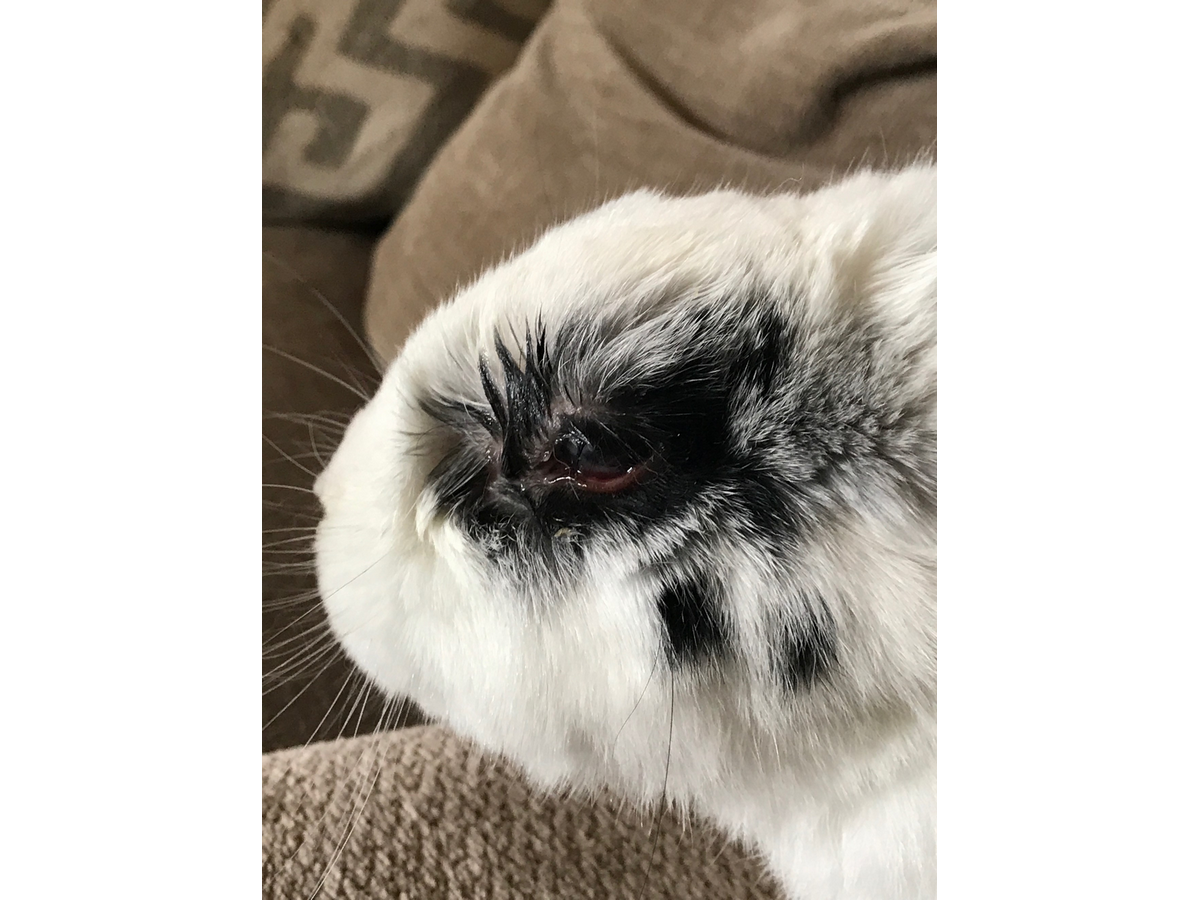 Little Thunder, one of our rabbits had a rough time with his left eye.  He must have poked it with a piece of hay and it created an ulcer in his eye.
You know what that means – off to the vet you go little guy!
He received an antibiotic drop three times a day in his eye and an oral anti-inflammatory once a day.