Go Wild in San Diego: 8 Awesome Animal Encounters
When it comes to wild animal encounters, there's no need to travel around the world! You can go wild right here in San Diego at Children's Nature Retreat! We have a wide array of animals, whether it's African zebras or Dromedary camels; you can see them up close here! This blog will go over 8 awesome animal encounters you can have right here in San Diego!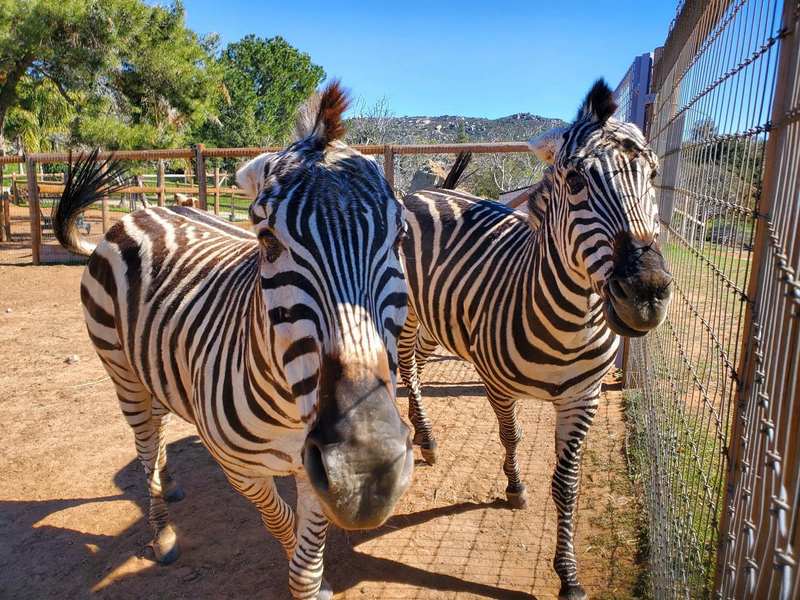 1. Zebras
Yes! There are zebras at Children's Nature Retreat! At our retreat, you'll experience the beauty of African Grasslands with rolling hills that reach across the landscape. As you gaze into the pasture, you can see our Zebra or Watusi cattle grazing on the natural grasses and shrubs! This gorgeous animal resides similarly to that in his natural habitat. Zebras' dazzling stripes make them among the most recognizable mammals on earth! Luckily, you can have an awesome animal encounter with these beauties at Children's Nature Retreat!
2. Dromedary Camels
Ever wish you can see a real-life camel? Then we can make that dream a reality. We have a camel oasis waiting to be explored. Our Dromedary camels, also known as Arabian camels, originated in the dry deserts of Northern Africa and can drink up to 30 gallons of water at a time! These fellows are known for their distinctive curved neck, narrow chest, and single hump! Don't miss the chance to see these incredible animals!
3. Peacocks
Another amazing wild encounter you can have at the retreat is with the majestic peacock! Did you know that the collective term for these birds is "peafowl?" The males are "peacocks," and the females are "peahens." The little ones are called "peachicks." You can learn this and so much more at our retreat! There are so many things about animals that you can know at Children's Nature Retreat!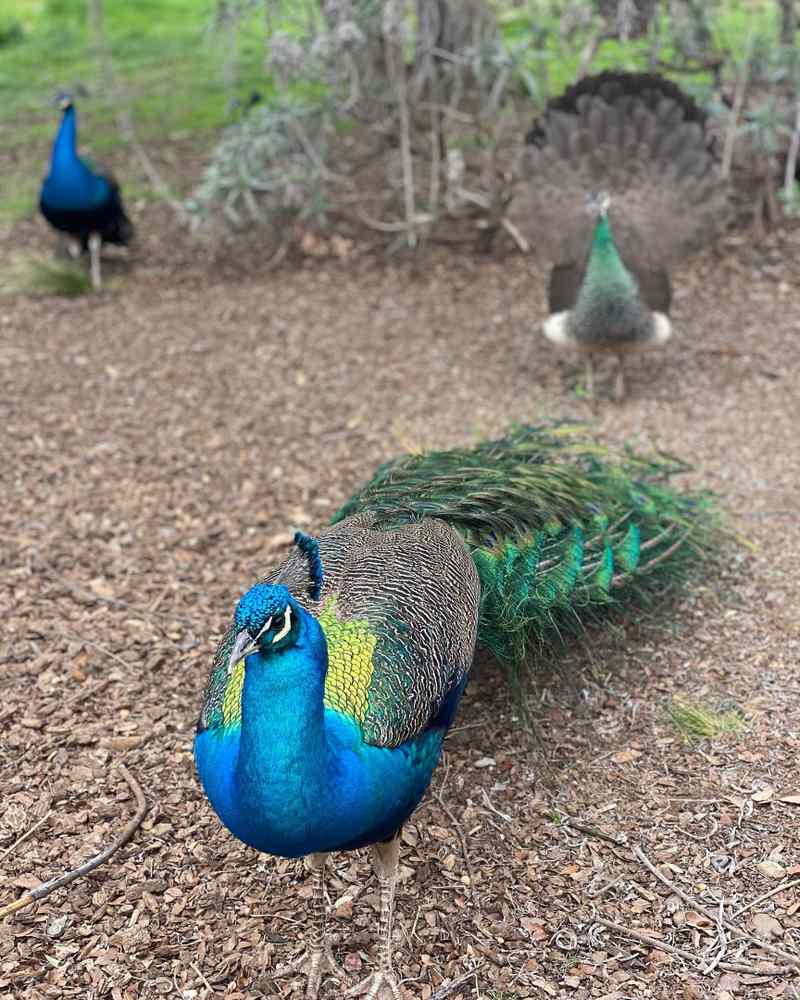 4. Friesians Horses
At our big farm, you can grab a glimpse of our dignified Fresnian horses! Its black coat color most often recognizes the Friesian breed. They have a long, thick mane and tail, which is often wavy. These black beauties are also known for their high-stepping trot! Our stunning beautiful black Friesians have a long history with people. Hundreds of years ago, soldiers used these great animals as war horses. They were big, strong, and trained to charge into soldiers without fear!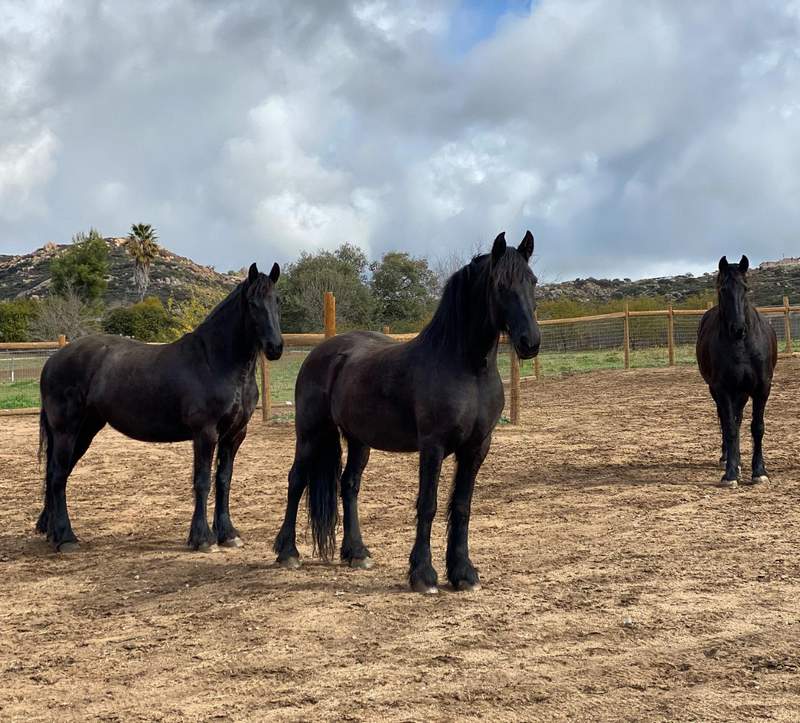 5. Belted Galloway Mini Cows
Do you like miniature animals, then the Mini Farm at our retreat is the place for you! Our Belted Galloway mini cows are super adorable for their diminutive size, making them one of the retreat's favorites. Galloway cattle have no horns and are known for their long hair coat and the broad white belt that completely encircles their body. Its outer coat helps shed the rain, and its soft undercoat provides insulation and waterproofing for those cold winter days.
6. Bison
Buffalos and bison often get confused for the same animal, although they are distinct creatures. Although we may not have buffalos, we do have Bison at our retreat! Our loved bison Cheyenne is eleven years old and was raised on the Sycuan reservation in Alpine. He's been raised alone and, therefore, will remain alone in his big pasture. However, he is surrounded by other animals and appreciates the company!
7. Tortoises
Like to chill and take it slow? Well, so does 'Big Daddy,' our Sulcata Tortoise! This big guy is 38 years old and weighs about 150lbs! The Sulcata tortoise (also known as the African spurred tortoise) is one of the world's largest tortoise species! It has a brown to yellow shell and very thick, yellowish-brown skin! Come on over to have your encounter with our Big Daddy!
8. Potbelly Pigs
Did you know that potbelly pigs are a smaller member of the pig family that have been on this earth for some 50 million years? Descendants of the wild boars of Europe, they migrated to Southeast Asia, where they adapted to the geography and became smaller than their cousins! Now you can see these cuties right here in San Diego! These little guys are endless fun with their straight tails, somewhat swayed back erect ears, short snouts, and curved bellies!
At Children's Nature Retreat, there are countless wild encounters that make for an amazing adventure! Don't miss out on these 8 awesome animal encounters! Endless fun awaits! To visit our retreat, give us a call at (619) 320-4942 or click here to purchase your tickets!