Clean-up Day at the Retreat
Barn and pathways clean-up, plant trees, spread mulch, finish maze…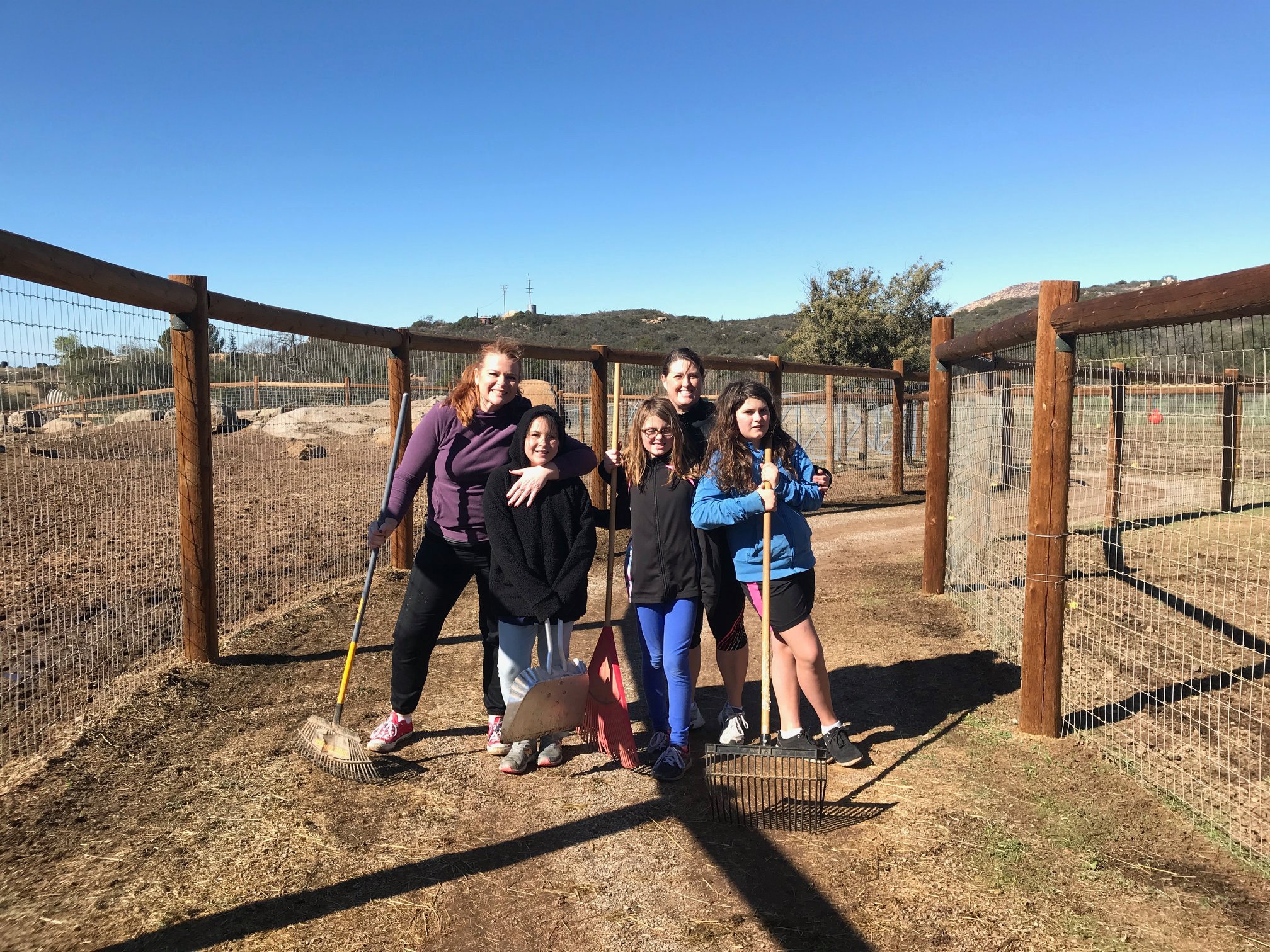 When
Where
 5178 Japatul Spur, Alpine, CA 91901, USA
Push the call button at the main gate and park in the parking lot. Register at the ticket booth for direction. Lunch will be available $10/adult and $5/child.
Minimum Age
6
Details
We need families to help us beautify the Retreat. Our huge barn and pastures need to be cleaned, our horses need to be groomed, pathways have ruts from the heavy rains that need to be filled with gravel, mulch needs to be spread along the pathways to keep the weeds down and our olive tree maze needs to be completed. We cannot accomplish all of this without the help of the community.
How This Helps Our Community
The Retreat will have better walkways, cleaner pastures, happy horses, a maze where kids and family can play. Kids will learn what it takes to care for animals and clean up their habitat. They will help their parents and work together to make the Retreat a better place for the animals and them. Sign-up at: https://www.allforgood.org/projects/6Qyx04kZ and you may win 4 tickets to Disneyland!