Celebrate Fall Season at Children's Nature Retreat

Visit Our Pumpkin Patch
Fall is here, and whenever you look around, you see apples, pumpkins, and smell pumpkin spice lattes. So you know, most definitely it's that time of year again! And now you are presented with some options: to buy a pumpkin at a grocery store or pick your own special pumpkin at a local farm. Are you carving Jack O'Lanterns this year? Then make it an adventure. We invite you to pack sandwiches and go on a 40-minute road trip to Alpine, CA. At Children's Nature Retreat, we have an array of beautiful pumpkins, so get ready to make some memories with the entire family!
Enjoy Interacting with Animals This Fall
Don't let the fall season pass you by without a visit to a Children's Nature Retreat. Here at the Retreat, the animals are treated with love and ethics. If you share our passion for the well-being of our furry friends and would like to interact with them, come visit us.
Our furry family has been growing, and we currently have more than 180+ domesticated livestock and exotic animals from around the world. Some of our animals were rescued from the harsh living conditions, and many of our animals have been acquired from the owners who were unable to take care of them. It is rewarding to see them thrive in the Children's Nature Retreat.
Who can come to the Retreat? We invite all animal lovers to visit us. Children's Nature Retreat is designed to bring people and animals together. We are blessed to witness the unfiltered happiness and joy of people and animals interacting and bonding at the Retreat. The six separate areas where our animals reside, each reflecting a different world in the animal kingdom, help create a fun and teachable experience for children and adults alike.
BOOK NOW
A Perfect Venue for Your Party This Fall
Is your backyard too small to accommodate all your family and friends? At the Children's Nature Retreat, you can have exclusive use of the venue for up to 100 guests. If you decide to book your next event with us, you'll have access to the barn and picnic area and enjoy our animal park, with an optional guided tour.
LEARN MORE
Fall Birthday Parties
If you or your little ones love animals, we know the perfect place to celebrate a birthday party this fall. You can spend the entire day outside exploring the Retreat, learning about our animals, and feeding them. We have over twenty acres of ranchland with animals at every step.
LEARN MORE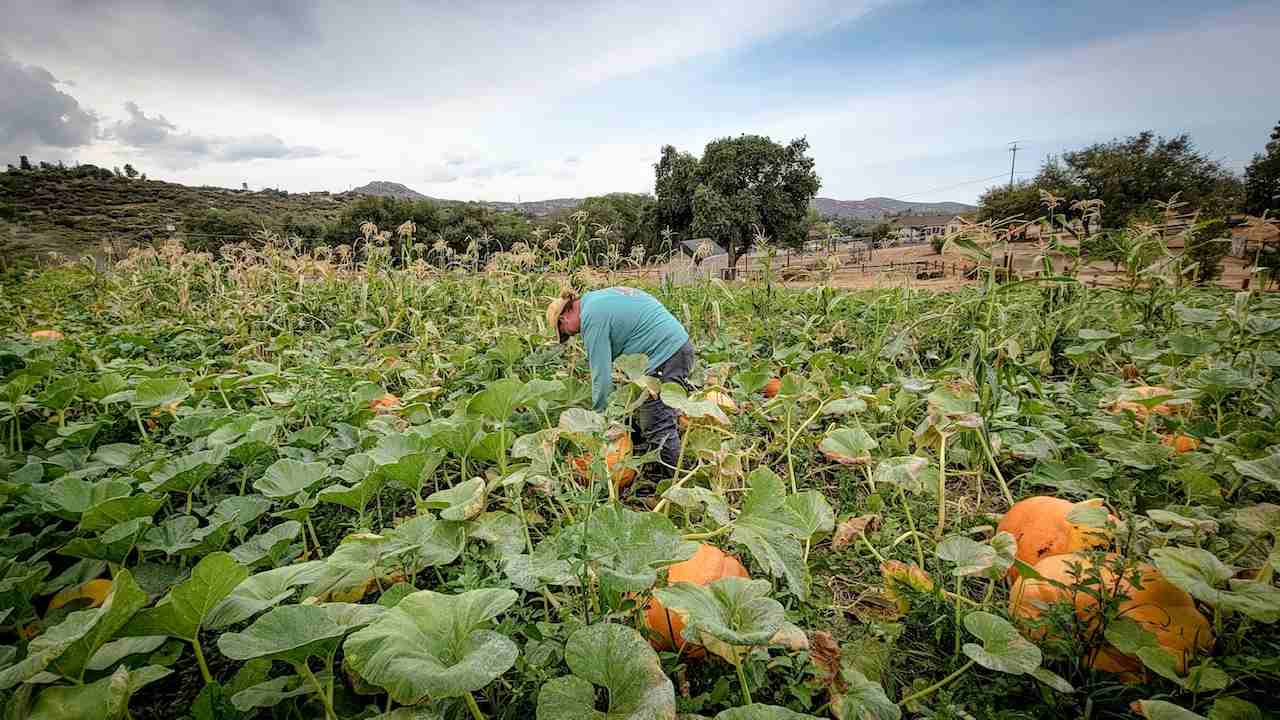 Book Your Fall Getaway!
Come celebrate the fall season with us here at Children's Nature Retreat! We've been working hard growing some beautiful pumpkins, just for you! Bring your family for a fun day here with the animals, and leave with your own pumpkins from our pumpkin patch beginning October 1st. It'll be here all the way until Halloween! Celebrate fall season at Children's Nature Retreat!
You can visit us at 5178 Japatul Spur Alpine, CA 91901, or get in touch by calling (619) 320-4942 or contacting us on our website.