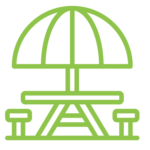 Family Events
Are you looking for a perfect venue for your  party or retreat?
Book your next  event at the Retreat where you will have exclusive use of the venue for up to 100 guests. You'll enjoy our animal park, barn and picnic area with an optional guided tour.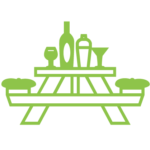 Price: $3000 for up to 100 people
Call 619-320-4942 to reserve
your Family Event at the Retreat.
Exclusive use of the retreat from 10AM-4PM

Free admission for up to 100 people

90-minute guided tour with animal keepers in groups of 25

Additional sitting at the picnic area for up to 40

Animal feeding available at each enclosure

"My family and I loved it! Our favorite was Burkina. She was so sweet and followed us around from her enclosure. Also, we met the owner Agnes. She was super nice and chatted with us about the animals."
"The children's nature retreat-is not just for children. it is a magical place where one is reminded how powerful nature is-the animals and the park like setting restore a sense of awe and wonder to all of its visitors-including the grown ups."
"This was a very fun getaway! Close to home yet far enough you feel out of the city. The grounds are maintained very well and all of the staff are very friendly l. I can't wait to go back."
Partners
Children's Nature Retreat Foundation would like to thank our sponsors and partners!