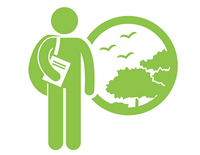 5-Week On-site School Program
During the Retreat's 4-week program, the students will learn about the animals, their habitat, their feed and the reason why they call the Retreat home.

This is an in-person program for homeschool students and schools practicing outdoor and experiential learning.

For 2 hours, the students discover a part of the Retreat and can then enjoy lunch at the picnic area.

The first week is devoted to the farm animals, then we describe all the feed, reptiles, bugs, horses and finish with the African animals and exotics.